Something to "Chirp" About – Brewery Opening in Jersey Shore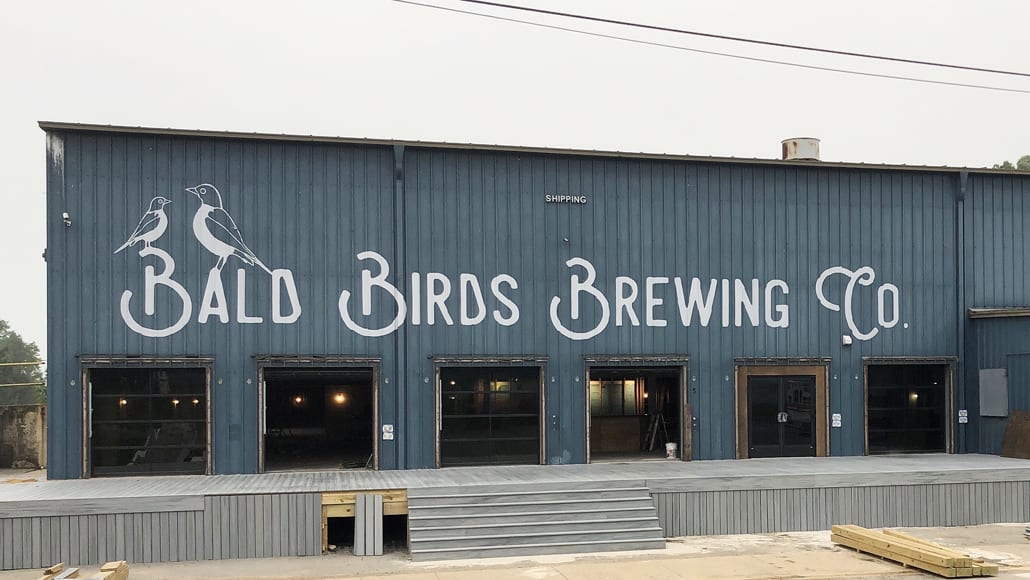 By Christopher Miller
Abby and Joe built a brewery. No this is not the synopsis of a romantic comedy. Abby and Joe Feerrar are the owners of Bald Birds Brewing Co., partly based in Audubon, partly based in Manayunk, and as of the early Autumn of 2020 will be partly based in Jersey Shore. (If you are reading this in Manayunk, not THE Jersey Shore…rather, Jersey Shore, PA).
What started in September 2018 when Joe Feerrar, Jersey Shore native, and his wife Abby opened the doors on their new venture has grown into a regional namesake in the PA craft beer world.
Joe was working in finance and Abby worked as a consultant when they decided to leave the high pressure corporate lifestyle and start their own brewery.
"Joe learned the (brewing) trade from the banking side and was intrigued enough to want to make a change," explained Abby in an interview with The Record. "We really wanted to be working for ourselves, so in 2016 we wrote a business plan and began working toward our goals," exclaimed Abby.
According to Abby, co-owner with husband Joe, their first location was started in Audubon, PA in the suburbs of Philadelphia. A year later, they opened a taproom in Manayunk, also in the Philadelphia area.
It was only sheer irony and coincidence that the business name, Bald Birds Brewing Co. is located in Audubon, also home to the Audubon Society which seeks to protect our feathered friends and the places they need to survive.
"We looked at so many places and found so many things wrong with each one…and then we found the right spot that met all of our requirements and we bought it," replied Abby. Abby, laughingly explaining, "Audubon was it, ironically!"
Word about the new venture in Jersey Shore and images of the exterior of the building with freshly painted business name and logo have been spreading on social media in recent days. "We are so close to the end of construction, and the rumor mill is churning," Abby stated, "it was time to announce the business!"
"We have seen and heard so many positive things from the Jersey Shore community; so much support and excitement…knowing that the town and community are supportive in our venture is the best thing we could have from opening our third location here," Abby explained.
And then COVID-19 hit, which put things on hold for a little bit. "It was time to get creative," Abby explained. "COVID shut us down in March, we were on a rocket to the moon trajectory, but we adapted quickly, shut down the taprooms and in 2 weeks of the initial shutdown we had a full curbside pickup and delivery operation available for customers."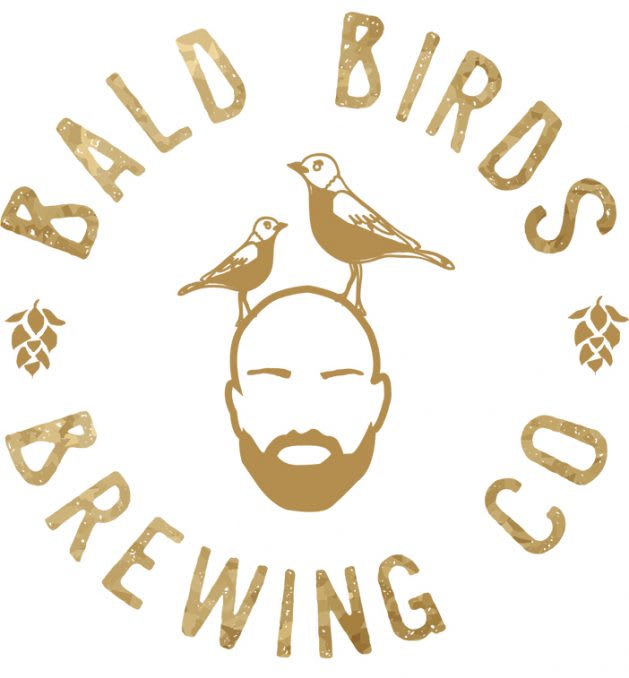 Future brewery customers looking for a taste of Bald Birds Brewing Co. at the current time are told that they can find it locally in Avis and Jersey Shore. "We sell a bit in the area, direct from our taps and hand-delivered by us locally at distributors Crystal Beverage in Jersey Shore and Grand Central in Avis," Abby remarked.
Hey foodies, they did not forget you. The Jersey Shore location will have food (hopefully) from Day 1, run by the folks over at Gunzey's who have over 75 years of carnival and fair food-like experience. The Record was also told that the chef's will be experimenting with recipes utilizing brewery beer.
Also to mention, Bald Birds Brewing Co. will be host to a 2-story event venue for things such as weddings, corporate events, and parties with enough space for around 400 people inside and out. "At our Audubon location the Audubon Society has been known to bring by their "show birds" from time to time for events and parties," laughed Abby. While Jersey Shore may be too far for them to travel with the birds, make sure you find your way to Jersey Shore in the coming months.
The beer menu does not seem to show a pattern or particular theme besides being a hodge podge of uniquely named craft beer.
"Black Berry Sour, Sweet Potato Milkshake IPA, Coffee Cream Ale," have been some we have experimented with," explained Abby. "Throughout our first year we did not brew the same beer twice, rather, well over 100 different beer in 2 years…in the last 6 months alone we have been calling out our flagship beers, such as Black Bear, named after the variety of hops used in the brewing process and as an association with Ursa Major, also known as the Big Dipper constellation."
Laughingly so, Abby explained that they seem to be going with an outer space, or galactic inspiration, and other times letting their toddler pick the beer names.
"Our head brewer is a true scientist, with real lab experience and great ideas," explained Abby. "He enjoys experimenting with flavors, food varieties that are currently in season and blending these together to create a unique taste and flavor experience."
While they will be brewing their own beer in Jersey Shore, they also have landed contracts to brew others recipes, which Abby explains is a unique niche in the craft beer market. "There is a need for brewers with smaller operations to branch out and contract out to other, larger brewers who can handle greater volume, so we can brew for them on contract," she mentioned.
Whether they are brewing their own quality recipe craft beer, or on contract for other breweries, Bald Birds Brewing Co. will be a very nice, well-received addition to the Jersey Shore community.